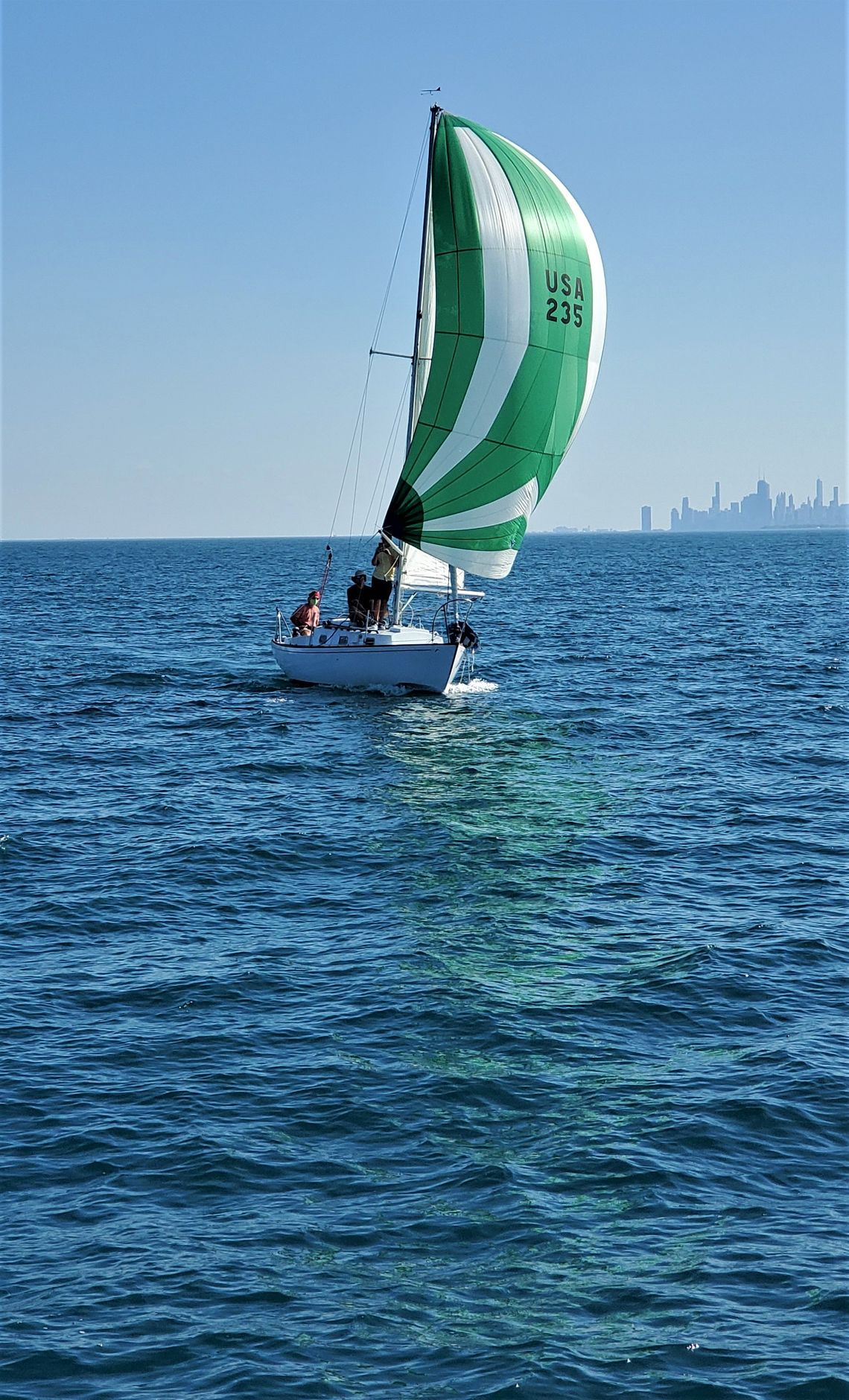 Spinnaker and skyline.
Chicago (October 7, 2022) - One of the appeals of sailing for me is that it holds its own foreign vocabulary. Of course it does. It matters if you release the genoa halyard or the leeward jib sheet; and it matters how you respond to the words "hard alee" versus "jibing." As a matter of fact, your bodily safety is on the line. And it is the same with our business vocabulary. Do you know what is a commitment, an adverse encroachment, a closing disclosure or a "bottom line?" And that ends up being one of the most significant differences between recruiting for staff with or without experience; that is, do they know how to navigate from within our vocabulary?
Crewing on a Yankee Dolphin 24 these past few summers has made it clear to me that how well we communicate among ourselves is measurable in our race results. Because sailing in a fleet race should pit us against equal vessels, it's our collective sailing acumen communicated though the language of sailing that wins the regatta. I've noticed as we invite tenured sailors to fill in for those occasional absences on the crew we've often missed the mark as if we are missing part of our cerebral cortex. Its not so much that the pulpit supply doesn't know the scriptures, but that our connection is lacking. Connecting is based on our use of words.
But when we introduce a novice, I've noticed we are less burdened by their dunnage and our dullness is diminished. So has it been my experience in starting a new company again that I've gravitated toward recruiting the inexperienced. I prefer a sponge over an iron; it is easier to teach if the subject is willing to learn rather than to relearn.  
Give me a student who has the desire and I am certain we will both travel farther than one who already knows the destination.